Are you looking for the perfect gift for someone who loves dirt biking? Whether they're a beginner or a pro, we've got you covered with some great ideas that will have them grinning from ear to ear. From gear and accessories to fun experiences, we've got everything you need to make their dirt biking dreams come true. So read on and get inspired!
MX Riding Gloves
If you're looking for a great gift for the dirt bike enthusiast in your life, why not get them a pair of gloves specifically designed for riding? Dirt biking gloves are made to protect the hands from branches and debris while riding, as well as providing a good grip on the handlebars. They also often have reinforced palms to protect against vibration and absorbing impact in the event of a fall. And because they're specifically designed for riding, they'll be much more comfortable than regular gloves. So if you know someone who loves to ride, a pair of dirt biking glove would make an excellent Christmas present.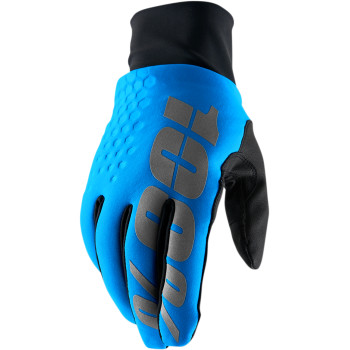 Popular Brands Include:
Dirt Bike Keychains
Dirt biking is a popular sport for people of all ages, and it can make for a great gift idea. A keychain is a small and relatively inexpensive way to show someone you care, and it can be a thoughtful gesture for someone who loves dirt biking. Keychains come in a variety of styles, so you can find one that fits the recipient's personality. For example, if there are different branded keychains from some of the most popular motocross brands. Whatever style you choose, a keychain is sure to be appreciated by someone who enjoys dirt biking.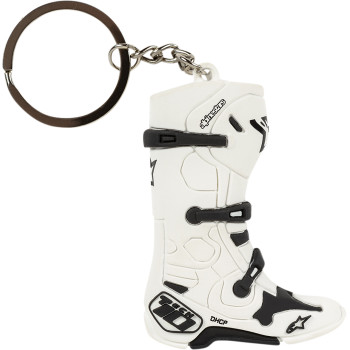 Popular keychains Include:
Can of Maxima SC1
Maxima SC1 High Gloss Coating is a clear coating that can be applied to a variety of surfaces to protect them from dirt, staining, and UV rays. The coating forms a durable barrier that resists water and dirt, making it ideal for use on dirt bikes, and more. The clear coating leaves a high-gloss finish that resists fading and discoloration. Maxima SC1 High Gloss Coating is easy to apply and dries quickly to form a long-lasting barrier. Great gift for anyone with a dirt bike that likes to keep their ride clean. Offered in a 4 oz can or air freshener, perfect for stocking stuffers or 12 oz full size can for a gift.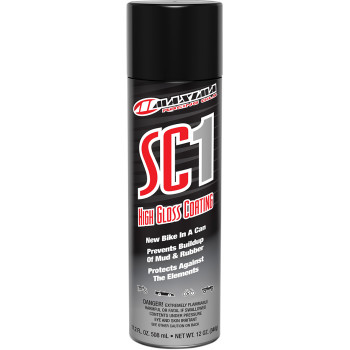 Purchase here:
Handlebar Grips
When it comes to gift ideas for dirt bike lovers, handlebar grips are a great option. Not only are they relatively inexpensive, but they also offer a way to customize the look of a dirt bike. There are a wide variety of colors and styles to choose from, so you can find something that matches the personality of the person you're shopping for. In addition, handlebar grips can help to improve the comfort and control of a dirt bike. They provide extra grip and cushioning, making it easier to handle rough terrain. As a result, they're sure to be appreciated by any dirt bike lover.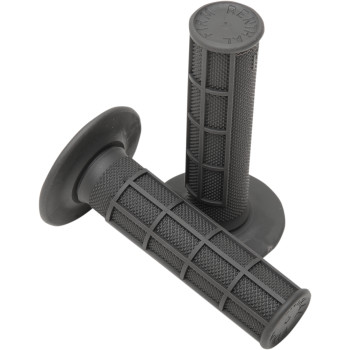 Popular Brands Include:
If you have a friend or loved one who loves dirt biking, we've got the perfect gift ideas for you. From handlebar grips to keychains and beyond, we've got everything you need to make their day. And don't forget about accessories like riding gloves – they can really make a difference when it comes to comfort and safety while dirt biking. So what are you waiting for? Shop for mx gift ideas today!
Recent Posts
Are you looking for the perfect gift for someone who loves dirt biking? Whether they're a beginner o …

There are a few things to consider when choosing the best radiator cooling fan for your dirt race ca …

Looking for the best SFI driving head socks to keep you safe while racing in 2023? We've got you cov …